Hezbollah handed over its last checkpoints to ISF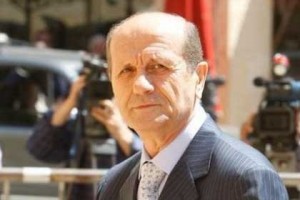 Lebanon Caretaker Interior Minister Marwan Charbel revealed to An-Nahar newspaper in remarks published on Wednesday that Hezbollah handed over its checkpoints in the South Lebanon's town of Nabatieh to the Internal Security Forces ( ISF).
"Hezbollah no longer has any checkpoints on the Lebanese territory," Charbel stressed.
Hezbollah boosted its security measures in response to a series of deadly car bombings that targeted the group's stronghold in the southern suburbs of Beirut. The iranian backed militant group had five checkpoints at the entrances of Nabatieh .
Charbel denied reports that Hezbollah has erected checkpoints at the entrances of the Burj al-Barajneh Palestinian refugee camp in Beirut.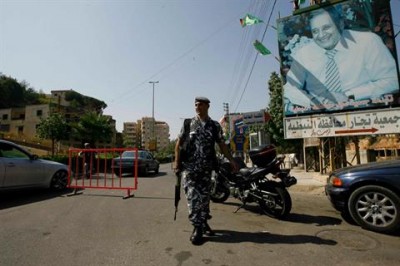 Hezbollah also withdrew from its checkpoints in the Beqaa city of Baalbek after the city witnessed last week deadly clashes between Hezbollah militants and members of Sunni families in the area, which left five people dead, two of which were Hezbollah militants.
The bloodshed was the worst sectarian violence to hit Baalbek, a Hezbollah bastion across the border with Syria and home to a complex of famed ancient Roman temples.
As part of the Interior Ministry security plan , Hezbollah also abandoned last week checkpoints it had set up in its Dhaieh stronghold in the southern suburbs of the capital.