Syrian opposition rejects Iran's offer to broker peace deal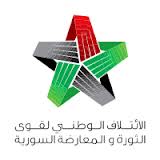 The Syrian opposition coalition rejected Iran's offer to broker a peace deal between rebels and the government, calling it a "ridiculous and desperate" attempt.
A week before he attends the U.N. General Assembly in New York, Iranian President Hassan Rouhani said he can help bring peace to Syria,
a long-time Iranian ally torn by civil war.
In the Washington Post op-ed on Thursday, he also called for an end to "the unhealthy rivalries and interferences that fuel violence and drive us apart." He signaled his desire for better engagement with the West.
Syria's opposition fired back, saying it didn't consider him an independent broker.
"The Syrian National Coalition considers Iran's offer as ridiculous amid all the bloodshed that Iran participated with the (Bashar) al-Assad regime, through political, economic support and military support during the past two and a half years."
Rouhani, 65, has promised more positive engagement with the world.
But the Syrian opposition coalition said Iran is part of the problem.
"There is no doubt that Rouhani's offer is a desperate attempt to prolong the crisis and increase the complexity," the coalition said in a statement.
Battles between the Syrian government and the opposition have raged for years.
The United Nations estimates more than 100,000 people have died since March 2011, when harsh government crackdowns against protesters devolved into an all-out civil war.
An additional 2 million people have fled their homeland, and more than 4.25 million have been displaced within Syria, the United Nations says.
More violence
Government forces killed at least 26 people Saturday in Hamas suburbs, according to the opposition group Local Coordination Committees. CNN could not independently verify the claim.
CNN