Iraqi Kurds vote as oil-rich region seeks greater autonomy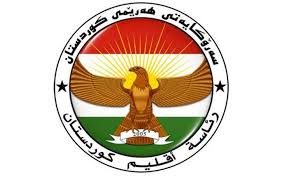 Iraqi Kurds voted on Saturday for a new parliament that analysts said was poised to lead the oil-producing region further down the road to greater autonomy from Baghdad.
The region's rulers have been at odds with the central government over control of crude reserves, and have infuriated Baghdad by negotiating their own deals with oil majors.
The elections come as workmen lay the final stretch of a pipeline from Kurdistan to Turkey – an export route that could make the Kurdish government financially self-sufficient and give it the clout to seek greater concessions from Baghdad.
"The strategic stakes are extraordinarily high," said Ramzy Mardini at the Beirut-based Iraq Institute for Strategic Studies.
"The 2013-2017 government in Arbil will be responsible for the most significant decisions for the Iraqi Kurds in a quarter century."
Airports were closed on Saturday and a ban was imposed on travel between cities in the three provinces that make up the Kurdish region for security reasons.
At least two people have been killed by bullets fired into the air during a month of feverish campaigning. Strings of flags festooned the streets and posters of aspiring parliamentarians were plastered on nearly every wall.
"WHERE DOES THE OIL GO?"
Some voters said they had become disenchanted by the two dominant parties – the Kurdistan Democratic Party (KDP) and the Patriotic Union of Kurdistan (PUK) – who have shared power since fighting out their rivalries in a civil war during the 1990s.
"We don't know where the oil and (fuel) products go," said 63-year-old Abu Hiwa, emerging from a polling station in the regional capital Arbil with an ink-stained finger after giving his vote to opposition party Gorran (Change).
Abu Hiwa said there was a lack of human rights and freedom. "People have had it up to here," he said, pointing to his neck.
Others said they were happy with the status quo.
"We will vote for the Party (KDP) because they make life easy for us … It's thanks to them we have security and electricity," said a man on his way to cast his ballot, who asked not to be named.
The Kurds have managed to insulate their region against the violence that afflicts other parts of Iraq, attracting investment from some of the world's largest companies, including ExxonMobil and Total.
They take pride in having held the country's first democratic election in 1992 after dictator Saddam Hussein withdrew his forces from the northern enclave.
The PUK is facing its first election since party leader Jalal Talabani, who is also Iraq's president, suffered a stroke in December and was flown abroad for medical treatment.
But the two ruling parties are widely expected to keep their majority in parliament and continue their alliance. President Masoud Barzani is leader of the KDP, and his nephew Prime Minister Nechirvan Barzani also belongs to the party.
"As long as the KDP and PUK do well in the elections and their alliance holds strong, the status quo looks set to continue into the foreseeable future," said a source in the Kurdistan Regional Government on condition of anonymity.
Reuters