Hezbollah expanding its private network into Zahle, update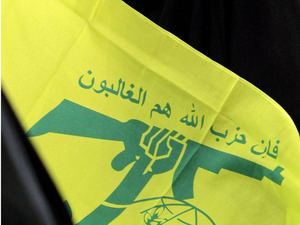 Hezbollah is reportedly expanding its telecommunications network into the mostly Christian city Zahle in the Beqaa region, Voice of Lebanon (100.5) radio reported on Sunday.
VOL noted that Zahle "is witnessing an armed presence by Hezbollah members, notably in the industrial area [of the town]."
Hezbollah has been at the center of controversy over the years for the weapons it owns as well as its private communications network .
In another development Radio Free Lebanon reported that the Shiite militant party has established a wiretapping network in several towns along Lebanon's western mountain range. It added that part of the data Hezbollah collects from this network is immediately sent to Iran.
In 2011 Beqaa's Tarshish residents protested against the installation of Hezbollah's network in their town using the state's network infrastructure. MTV station reported back inOctober 2011 that Hezbollah threatened residents of Tarshish of a repeat of the May 2008 events after they prevented the party members from installing a telecommunications network in the town which is close to Zahle .
Update: The city of Zahle was reportedly outraged by Hezbollah action and a group of residents swiftly protested the work, taking to the streets of the nearby industrial city.
An Army force promptly deployed to restore calm, preventing an altercation between the protesters and the alleged Hezbollah members.
The protesters demanded that the installation work be discontinued immediately
Voice of Lebanon reported that four Hezbollah workers were arrested in Zahle overnight as they were attempting to install a communication cable.
MP Elie Marouni , who represents Zahle in the parliament and who is a key memeber of the Phalange party told LBCI:" We won't allow the Hezbollah statelet to pass through Zahle."
Marouni said the installation of a Hezbollah network in Zahle was "prohibited."
He said local officials worked hard all night to defuse tension among Zahle residents and supporters of the Phalange and the Lebanese Forces "who reject any attack against our land and dignity."
"We stayed on the ground until the gunmen, not technicians, withdrew," Marouni told Voice of Lebanon radio station. "I say this because the cars were without license plates and full of gunmen."
Lebanese Forces MP Shant Janjanian, speaking to the Voice of Free Lebanon, warned that Zahle residents "will take to the streets and prevent any new attempt to install the network."
Marouni said they received assurances from security and political leaders that the issue would be resolved Monday.