Did Rouhani wish Jews a 'blessed Rosh Hashanah' ?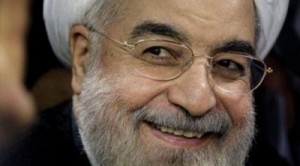 The greeting on a Twitter account believed to be run with Mr Rouhani's blessing caused a stir on social media by announcing: "As the sun is about to set here in #Tehran I wish all Jews, especially Iranian Jews, a blessed Rosh Hashanah [the Jewish new year]."
It was accompanied by a picture of an Iranian Jew praying at a Tehran synagogue.
The message – tweeted in English on Wednesday evening – was unprecedented from an Iranian leader and in striking contrast to the tone of Mahmoud Ahmadinejad, Mr Rouhani's predecessor, who antagonised Jews by denying the Holocaust and frequently predicting Israel's demise.
Reflecting the sensitivity of such sentiments within a theological regime that denies Israel's right to exist, Fars News – an outlet close to the powerful Revolutionary Guards – cast doubt on the message's veracity by quoting one of the president's aides as distancing him from it while denying that he had a Twitter account.
The aide, Mohammad Reza Sadegh said social media accounts set up by Mr Rouhani's supporters during last June's presidential election campaign remained active but had no official status.
"All his news and activities since the election have been published through the president's office," he said. "Only news published through these channels is official and Mr Rouhani does not have any Twitter account."
On the new year message, Mr Sadegh said: "We have heard no news about the reflections of the foreign media in this regard." However, some observers insisted the English-language Twitter account in Mr Rouhani's name has his official imprint.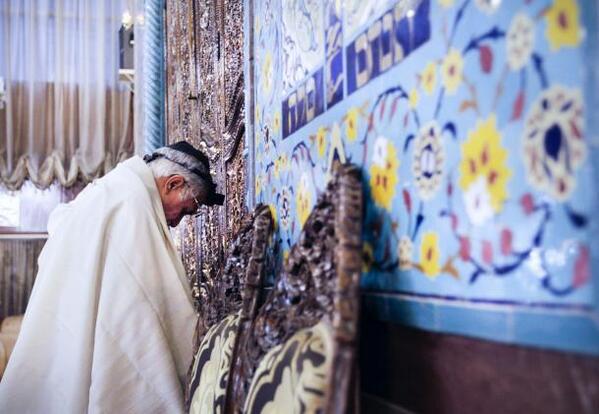 "It's a legitimate account and he has said that this is the only official account of the president on Twitter," said Scott Lucas, editor of EA World View, a website monitoring Iran and the Middle East. "Anything reported on Fars right now has to be taken with a huge pinch of salt, because they are exaggerating and even inventing quotes. We believe this is pressure from Fars and the Revolutionary Guards to Rouhani's team to back off from their moderate positions on Israel and especially Syria."
Iran was home to more than 80,000 Jews before the 1979 Islamic Revolution.
Iranian census figures published last year showed the number had dwindled to 9,000, although the US state department has estimated it at around 20,000.
Telegraph