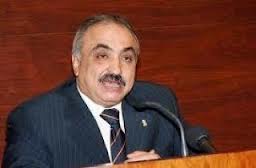 The Future Parliamentary bloc denounced the recent measures taken by Hezbollah members to ensure the security of its Dahieh stronghold following the deadly car bomb that rocked the area , a southern suburb of the Lebanese capital Beirut
"The bloc condemns the assaults carried out by Hezbollah's militias against the citizens under the pretext of security checks, notably against diplomats," the Future Parliamentary bloc said in its weekly statement on Tuesday which was read by MP Mohammad Hajjar .
This comes after Saudi Ambassador to Lebanon Ali Awad Assiri said in remarks published on Saturday, that Hezbollah members detained on Friday two Saudi nationals that were visiting the Beirut area of Dahieh.
He also said that the embassy car that went to take the nationals from Dahieh was stopped and searched at one of the entrances of the Hezbollah stronghold
Reports emerged that a day later a Kuwaiti embassy vehicle was also searched by a Hezbollah checkpoint.
Hezbollah admitted that it was wrong to search the Saudi and Kuwaiti embassy cars, according to the Monday remarks of caretaker Interior Minister Marwan Charbel, but did not offer any apologies to the Arab diplomats .
"Hezbollah with such action, along with its increasingly dangerous involvement in the fighting in Syria alongside the Syrian regime against its people, and its contribution to exposing Lebanon and its security to all kinds of danger, continues to drag Lebanon and its citizens to battles and problems with most sisterly Arab states," The Future Parliamentary bloc statement added.
The Future Movement MPs also accused Hezbollah of controlling public institutions and the state's security decisions.
"Continuing like this can contribute to destroying the country, its institutions and the already paralyzed economy due to disruptions in the executive authority, the decline in state prestige and the dominance of illegal arms."
The MPs also urged all the Lebanese to remain committed to the policy of disassociation with regards to the events in Syria.
"The bloc, which supports the demands of the Syrian people for political change, draws the attention of the Lebanese people and political parties to the fact that extending the Syrian fire to Lebanon would contribute to the weakening of the state and its sovereignty and threatens coexistence."
The bloc headed by MP Fouad Siniora also called on President Michel Suleiman and Prime Minister-designate Tammam Salam to speed up the process of cabinet formaton
This error message is only visible to WordPress admins
Error: No connected account.
Please go to the Instagram Feed settings page to connect an account.