Obama's decision to delay strike angers Syria's opposition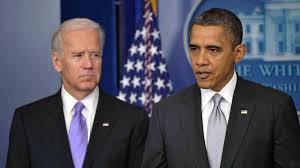 BEIRUT, Lebanon – Syrians opposed to President Bashar al-Assad expressed anger on Saturday that President Obama had apparently decided against an imminent strike in Syria, saying that failure to act after the threats that have been made would embolden Assad's government.
After Obama announced that he would seek congressional approval for any attack on Syria, deferring any possible military action for at least 10 days, rebel fighters predicted that Assad loyalists would seek to use the delay to escalate attacks on rebel strongholds.
"Assad has been given the green light by the international community," said Musab Abu Qatada of the Damascus Military Council, speaking from a rebel-held area west of the capital. "The message he got from the international community is that he can kill his people with conventional means, just not with chemical weapons."
After a day of widespread panic in the capital of Damascus that saw residents throng bakeries and grocery stores in anticipation of American strikes, others who said they had hoped U.S. intervention would dent Assad's hold on power also said they were dismayed.
"I feel betrayed," said a 24-year-old woman who spoke on the condition of being identified by only her first name, Sarah, because she fears retaliation.
"Assad comes out of this mess victorious. He is winning so far; and his confidence in himself and his regime will grow," she said, speaking by telephone from the capital.
Obama's announcement came as Syrians braced for an American attack after U.N. inspectors who were investigating the alleged use of chemical weapons in Syria left the country. Their departure opened the door to the possibility that strikes could be imminent, even though U.S. officials had already stressed that no decision has yet been made to proceed with punitive attacks intended to deter the use of chemical weapons.
The turnaround followed toughly worded statements on Friday by Obama and Secretary of State John F. Kerry that the United States could not ignore what Kerry called incontrovertible evidence that forces loyal to Assad had launched a large-scale poison gas attack against civilians on Aug. 21, killing 1,429 people in the suburbs of Damascus.
The "limited and narrow" strikes proposed by Obama would, in any case, be unlikely to significantly change the military balance in the country, said Emile Hokayem, a Middle East analyst with the International Institute for Strategic Studies.
Throughout the week, the Syrian army has been relocating troops and hardware from military bases into civilian buildings and neighborhoods, witnesses say. In the major cities of Homs and Damascus, soldiers have been arriving by the busload at university dormitories, and residents said artillery and tanks had been moved into residential areas.
"The kind of strikes that the U.S. has telegraphed way too much in advance would not deal a significant military blow," Hokayem said. "It's given them so much time to hide that all they will do is destroy a few buildings."
Meanwhile, he said, Obama's hesitancy to act, in the wake of the refusal of Britain's Parliament to endorse intervention, will only reinforce the impression among Assad's supporters that the West does not want to see regime change in Syria.
"All this is going to create more ambiguity on the ground," he said. "And Assad will escalate and continue killing people with conventional methods."

Fear of reprisal
There were already fears that U.S. intervention in Syria's complicated war could trigger retaliation that would embroil the region in a wider conflict.
Iran issued its toughest warning yet against the threatened strikes, stating that the fallout of any attack on its close ally would be felt "beyond Syria's borders." Russia also cautioned Obama against embarking on military action, although it stopped short of pledging to go to the defense of the Syrian regime.
Throughout the day, panic gripped the streets of Damascus, which has remained largely immune from the worst of the violence ravaging other parts of the country. Long lines formed outside bakeries as residents rushed to stock up on supplies, and streets elsewhere emptied as people took refuge indoors or escaped to neighboring Lebanon.
Syrian state television suspended regular programming to deliver a steady stream of anti-American invective on talk shows featuring pro-government analysts, who unreservedly threatened American interests in the region, including neighboring Israel.
"If we launch one missile against Israel, the war on Syria will stop that very second," said Salim Harba, one of the pro-Assad political analysts. He said the United States is contemplating an attack on Syria only because it is alarmed at Syria's expanding power in the region.
"This is not a war on Syria. It is a war on the region," said another commentator, Kamel Wazni, phoning in from Beirut, who predicted that Syria's allies would come to its aid. "The friends of Syria will not give up on Syria."
Many Western experts think it is unlikely Assad would risk incurring even greater U.S. wrath by retaliating directly against Israel or America's other regional allies, Jordan and Turkey, which also border Syria. Unless the strikes substantially threatened Assad's survival, Syria would likely absorb the hit, said Mohammed Obeid, a political analyst in Beirut who is close to the Syrian government.
Syria's response
Syria has denied that its forces were responsible for the chemical attacks in four Damascus suburbs. A statement carried by the official state news agency SANA on Saturday ridiculed American claims that intelligence based on communications intercepts proved Syrian government involvement in the attacks.
It also denounced the Obama administration for "basing its positions on war and peace on what was published on social networking sites," a reference to the multiple videos posted on YouTube of gasping, dying victims that have formed a key plank in the administration's case that chemical weapons were used.
A spokesman for U.N. Secretary-General Ban Ki-moon, Martin Nesirky, said the chemical weapons team would press ahead with its investigation and analyzing soil and blood samples in The Hague. The U.N. chief said Friday that the tests would take up to two weeks and that he would present a report on the findings to the U.N. membership.
The Iranian warning delivered Saturday by the head of the powerful Islamic Revolutionary Guards Corps was the toughest yet from Syria's closest regional ally, illuminating the potential for regional fallout in the event of American action.
"The U.S. opinion about its ability to limit a military intervention to Syria is nothing more than an illusion," Maj. Gen. Mohammad Ali Jafari was quoted as saying by Iran's Press TV. "The reactions will go beyond Syrian borders."
"Just as U.S. meddling in the Muslim world has led to the spread of extremism, violence and terrorism, attacking Syria will intensify the spread of extremism," he added.
Washington Post