Syria says its army has its "finger on the trigger"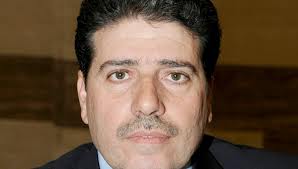 Syria's army is ready for potential foreign strikes against the country and has its "finger on the trigger," Prime Minister Wael al-Halqi said in comments carried Saturday on state television.
"The Syrian army is fully ready, its finger on the trigger to face any challenge or scenario that they want to carry out," he said in a written statement aired on television.
Damascus has ratcheted up the rhetoric as the world waits to see if the United States and others decide to strike it in retaliation for a suspected chemical gas attack blamed on the regime.
UN inspectors who were probing the chemical weapons attack left Syria earlier on Saturday, opening a window for a possible US-led strike.
Several hours later, a Syrian security official who wished to remain anonymous told AFP the country was expecting an assault "at any moment," adding authorities were ready to retaliate.
On Friday, US President Barack Obama gave his clearest indication yet that a military intervention was imminent.
He said his administration was looking at the possibility of a "limited, narrow act", while stressing that no final decision had been taken on whether to do so.
Washington says the alleged poison gas attack killed more than 1,400 people.
Damascus denies being responsible for the incident, blaming it on rebels fighting to oust President Bashar al-Assad.
NOW / AFP