Syria accuses West of 'inventing' excuses'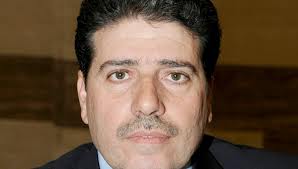 Syrian Prime Minister Wael al-Halqi on Wednesday accused Western countries of "inventing" excuses to take military action against Syria over its alleged chemical weapons attacks.
"Western countries, starting with the United States, are inventing fake scenarios and fictitious alibis to intervene militarily in Syria," he said, quoted by state television.
In the meantime, Jordan's King Abdullah II and Palestinian president Mahmud Abbas called Wednesday for a "comprehensive" solution in Syria, as Washington and its allies considered military action against the kingdom's northern neighbor.
"The king and Abbas discussed the Syrian crisis and urged a comprehensive solution to the crisis that would end the suffering of the Syrian people," a palace statement said after the two leaders met in Amman.
Jordan's Information Minister Mohammad , whose country is a key US ally, reiterated on Wednesday that the kingdom would not be used as "a launchpad" for any military intervention in Syria.
The kingdom, which is already struggling with 500,000 Syrian refugees, has said the United States is providing it with technical assistance against any possible chemical threat from Syria.
The palace said the king and Abbas also discussed peace talks between the Palestinians and Israel.
"The two leaders discussed the current efforts to help achieve peace, particularly Palestinian-Israeli negotiations in line with a two-state solution," the statement added.
The peace talks formally resumed this month after a hiatus of nearly three years, thanks to an intense bout of shuttle diplomacy by US Secretary of State John Kerry.
Ahram/AFP