British PM cuts short holiday to chair Syria meeting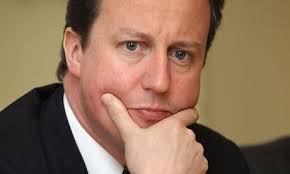 British Prime Minister David Cameron is cutting short his holiday to chair a meeting of Britain's National Security Council to discuss how best to respond to a reported chemical weapons attack in Syria, a government source said on Monday.
"He's come back because of the situation in Syria in general … and to be here to carry on discussing all the potential options," the source told Reuters.
Cameron was due to return from a family holiday later this week but will now come back on Tuesday instead and will chair the Syria meeting on Wednesday, the source added.
Asked about media reports that Britain and its allies had decided that a cruise missile strike on Syrian government targets was the favored response to last Wednesday's reported chemical attack, the source said: "It's premature to talk about that. Those reports are getting ahead of themselves."
British Foreign Secretary William Hague said earlier on Monday it would be possible to respond without the unanimous backing of the United Nations Security Council.
Veto-wielding members Russia and China have blocked tough action against Syria at the U.N. Security Council. "Whatever we do will be in accordance with international law and will be based on legal advice to the national security council and to the cabinet," Hague said.
Reuters