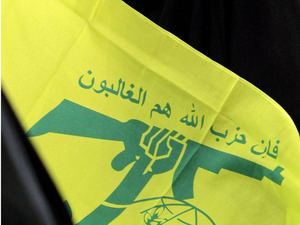 Four top members of Hezbollah have been designated as terrorists for their work in the global spread of terrorism, the U.S. Treasury Department said Thursday.
The designations belie Hezbollah's claim to be a domestic "resistance" organization, the department said in a statement.
Khalif Yusuf Harb, Muhammad Kawtharani, Muhammad Qabalan and Muhammad Yusuf Ahmad Mansur were all said to be responsible for activities ranging from assisting Iraqi fighters to support the Assad regime to helping military leaders of terrorist organizations throughout the Middle East and North Africa.
David S. Cohen, undersecretary for terrorism and financial intelligence, said Hezbollah "remains a significant global terrorist threat."
The designation means U.S. citizens are prohibited from conducting any transactions with the individuals and that any of the men's assets within U.S. jurisdiction are frozen.
The department said Harb has been involved in moving large amounts of currency to Yemen since the summer of 2012.
During the past year, Kawtharani has been engaged to getting fighters to Syria to assist the Assad regime's battles against rebel forces, treasury said.
Mansur was jailed in Egypt in 2010 for his involvement in a Hezbollah cell that transported arms and equipment to Palestinian militants. He, Qabalan and others members of the cell escaped in January 2011 and Mansur returned to Lebanon where he appeared on television during a Hezbollah rally.
Qabalan has worked in a covert Hezbollah unit in the Middle East since late 2011, the statement said.
UPI