13 get arrest warrants for kidnapping Turkish pilots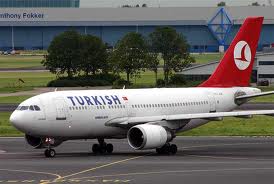 Mount Lebanon Investigation Judge Ziad Mkanna on Tuesday issued arrest warrants against three people for forming an armed gang and kidnapping two Turkish pilots in Beirut, National news Agency reported on Tuesday
Mkanna also issued arrest warrants in absentia against ten other suspects for the same charge, NNA report added.
The judge postponed the court session on the issue until August 28.
However, the NNA report did not reveal the names of the suspects.
The Turkish pilots were kidnapped on August 9 by a group demanding that Turkey should use its influence with Syria's rebels, who it backs, to secure the release of nine remaining Lebanese Shiites kidnapped in Syria in May 2012.
A previously unknown group calling itself Zuwwar ( visitors of) Imam al-Rida claimed responsibility for the kidnapping.
It said Turkey was "directly responsible" for the nine Lebanese who went missing in Syria.
The families of the Lebanese pilgrims, who were returning from Iran when they were kidnapped, have called repeatedly for the release of their relatives.
They accuse Turkey of not doing enough to that end.
Turkey, which had nothing to do with the kidnapping has repeatedly said it was exerting efforts to free the Lebanese men.
The pilots were kidnapped in a majority Shiite area of Beirut, controlled mainly by the powerful Lebanese movement Hezbollah, a close ally of Syrian President Bashar al-Assad.
One of the spokespersons for the Shiite pilgrims' relatives , Sheikh Abbas Zgheib who is a also a member of the Highest Shiite council said following the kidnapping that the relatives of the kidnapped pilgrims support the abduction of the pilots.
"The Shiite pilgrims' relatives support the kidnapping, especially if it aims at putting an end to the detention of their relatives in Syria." He said .
The whereabouts of the Turkish Airlines pilots has been established, Turkish Deputy Prime Minister Bulent Arinc said, Anadolu Agency reported on Tuesday.
"We have defined the pilots' whereabouts and know that nothing threatens their lives", Arinc said.
Turkey's official news agency Anadolu Agency identified the 13 suspects as Mohammed Ali Saleh, Nadim Saad Zgheib and Hasan Jamil Saleh – who are in detention – and Nasri Hasan Hammoud, Adham Ali Zgheib, Hussein Mohammed Saleh, Ali Jamil Saleh, Abbas Mohammed al-Hajj Hasan, Abdul Rahman Ali Monzer, Hayat Hasan Awali, Mahdi Hussein Zgheib, Roda Hasan Shoaib and Sami Hasan Awali.
Threats
Daniel Shoaib, a relative of one of the Lebanese pilgrims held in Syria accused the intelligence branch of the Internal Security Forces ( ISF) of working as a foreign agents . He told NEW TV : "The (Internal Security Forces) Intelligence Bureau is the party that accused us in the kidnapping of the Turkish pilots. The bureau works as an agent for foreign parties."
"We will break the hands of anyone who tries to attack the families of the kidnapped pilgrims," Shoaib warned.
Shoaib threatened to block roads to prevent Intelligence Bureau agents from arresting any member of the families, describing the bureau as "illegitimate."
"We abide by the law, but we will not cooperate with such a bureau," he added.