1 killed 3 wounded in blast that rocked Hezbollah stronghold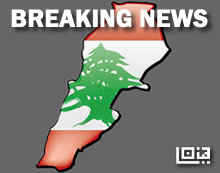 A powerful blast has rocked a stronghold of the Lebanese militant Hezbollah group in the Dahieh southern suburb of the capital Beirut.
MTV reported that one person was killed and three others were wounded in the Dahieh blast.
The report added that the blast went off on the beginning of the Hadi Nasrallah Highway under a bridge facing the Harkous Chicken Restaurant in Ruwais.
Al-Mayadeen TV reported that a security cordon has been imposed around the blast scene in Dahieh.
This development comes after Hezbollah leader Sheikh Hassan Nasrallah claimed during an interview with Lebanese television station Al-Mayadeen that two remote-control bombs detonated inside Lebanon when the Israeli force crossed the border. He said Hezbollah members knew in advance the Israelis were coming and planted the bombs to target them.
Eyewitnesses say the blast shook the area and thick black smoke was seen rising.
The violence raised the specter of Lebanon being pulled into another war between Hezbollah and Israel
This is a breaking news. More could follow.
Update 1: The Lebanese Red Cross says 30 people injured in the blast and search for more casualties ongoing, LBCI reported
Update 2 : According to the interior ministry, the blast was caused by a car bomb.
Update 3 : Voice of Lebanon (100.5) reported that more than 13 people killed and 42 injured in the Dahieh blast. the report added that the Army says the explosion caused by bomb weighing between 60 (132 – 176 lbs) and 80 kilograms.
Update 3: Al-Jadeed ( New TV) reported that six buildings caught fire as a result of the blast. The report added that Hezbollah leaders denied rumors that the explosion targeted a party official.