Palestinian prime minister decides to stay on job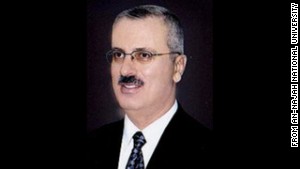 Palestinian officials say the prime minister has decided to remain on the job, weeks after announcing his resignation.
Rami Hamdallah announced his resignation in June, two weeks after taking office, in a conflict with President Mahmoud Abbas over his authorities. Officials said the men had worked out their differences but details of their agreement were not released.
Officials say Abbas asked Hamdallah on Tuesday to form a new government, and he accepted the request. Government spokesman Ihab Bsaiso says "there will be a new government and a new swearing-in ceremony."
Hamdallah has five weeks to form a new Cabinet. Officials said they do not expect many changes from the current caretaker government.
Associated Press