Egypt government offers Brotherhood 3 ministerial posts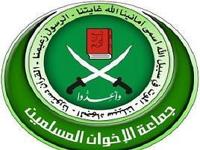 Egypt's military leaders are understood to have offered to include the Muslim Brotherhood in a political process that gives the vanquished movement three ministerial posts in a unity government and frees some members from prison.
A security source close to the discussions confirmed the substance of the discussions. However, the Egyptian military and the presidency later denied that talks had taken place, or that any offers had been made to the Brotherhood, which has remained sidelined since its leader, Mohamed Morsi, was ousted as president on 3 July.
"Within the framework of national reconciliation there have been promises made by the government to the Brotherhood, but only after they clear the sit-ins and end the protests," the security source told the Guardian.
"These promises include three ministerial posts in the new government; unfreezing the assets of the senior Muslim Brotherhood and only letting out of prison those who have not incited violence against the state," he said. He said other Brotherhood members who had incited violence against security officials would face trial. However, charges against those accused of insulting the military or the judiciary would be lifted.
Two senior Brotherhood officials also denied that a deal had been reached.
"These are all lies," said one official, Gamal Heshmat. "The Brotherhood did not receive nor will it accept to make deals of this sort. Any resolution will have to be part of national reconciliation involving the national coalition that involves the Brotherhood and other groups opposing the coup."
However, senior Egyptian officials confirmed over the weekend that a dialogue had been under way for some time, with both sides tentatively trying to end a standoff that has paralysed political life, polarised Egyptian society and led to the deaths of about 300 people, most of them among Brotherhood supporters who are holding sit-ins in two parts of Cairo.
The sit-ins at Raba'a al-Adawiya mosque in the west and near Cairo University in the east continue to be well attended, despite warnings by the military that they will be cleared soon.
The warnings have been interpreted by some Brotherhood members as a threat of further violence, after two attacks in July that left large numbers dead and injured and sparked fears in Egypt and abroad of full-scale fighting.
The impasse has led the EU, African Union and Barack Obama to dispatch envoys in quick succession, with all looking to ensure that the military and its leader, General Abdul Fattah al-Sisi, honour pledges to transition to civilian rule. US Senators John McCain and Lindsey Graham arrived in Cairo to meet with senior officials, including al-Sisi.
Both said that Washington would continue to deliver aid to Egypt valued at $1.3bn (£847m) annually, most of which goes to the military in weapons supplies.
The round of shuttle diplomacy, which has included a visit by EU foreign affairs chief Catherine Ashton, has also aimed to ward off any further violence at the Brotherhood sit-in sites. The Brotherhood retains significant popular support among its constituency and fears are growing that a failure to reintegrate the movement into political life would lead to deep and prolonged instability in Egypt.
Guardian