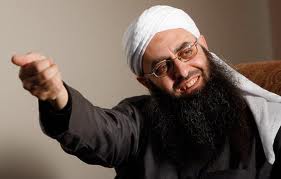 The Lebanese army arrested on Tuesday two supporters of Salafist Sheikh Ahmed al-Assir in the Sharhabil region near the southern city of Sidon over their involvement in last June's clashes with the army
"Army forces were able to arrest Hadi Qawwas and Mohammed Wehbeh in Sharhabil," National News Agency reported on Tuesday.
Asir, 45 who is also wanted by the army remains on the run .But the fugitive Salafist cleric appeared Monday in a new audio message , the second after the Abra battle , in which he lashed out at Hezbollah chief Hassan Nasrallah and noted that Iran "has turned itself into an enemy of the Arabs."
He also launched an attack against former PM Saad Hariri and "some Future Movement leaders who did not hesitate to fight me and distort my image."
"What was the harm I caused you that prompted this campaign? Ever since we rallied in downtown Beirut in support of our beleaguered brothers, Saad Hariri and his associates started to describe me as an extremist," Assir added.
"What happened in Abra was the normal result of the fierce war waged against us by the Future movement. Why was this ferocious war waged against Ahmed al-Assir? Once through pressuring journalists to distort my image, once through contacting the Saadnayel Municipality to ban my demo and another through (Sidon MP) Bahia Hariri telephoning some muftis and telling them 'we want to besiege al-Assir.'" Assir said in the video
This error message is only visible to WordPress admins
Error: No connected account.
Please go to the Instagram Feed settings page to connect an account.