Assad allies in Lebanon are hurting financially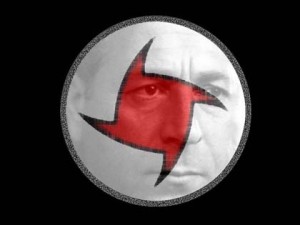 The circumstances in Syria have affected the Lebanese parties affiliated with the regime of president Bashar al-Assad, who are suffering from a financial crisis brought on by the conflict, according to a report by NOW.
"The crisis touches several levels, and will start to filter down to the public since it has become difficult to control it and hide it." NOW quoted a well informed source close to the Syrian Social National Party (SSNP) as saying
"There is a shortage in the funds that the SSNP is receiving. Even rentals of many party offices have not been paid yet and some activities are no longer on the schedule," the source told NOW
"The main reason is the situation in Syria and the regime's financial problems, which has spread to parties affiliated with it," the source added
Besides the shortage in financial aid, the membership in SSNP is decreasing, especially in Shiite areas such as South Lebanon and the Beqaa.
"If you enter the house of a SSNP leader, who is supposed to be secular, you will find a poster for Hezbollah leader Sayyed Hassan Nasrallah," the source said.
Another staunch ally of Assad is also suffering . The offices of the Baath Party in Lebanon have been lately empty of members, "not only for financial reasons, but also after a bomb was found [earlier this year] near one of its offices in the Beqaa." According to the report.
The Syrian pound has lost 77% of its value since the crisis began, amid fears of a nosedive that could push the exchange rate down further. Those fears mean the dollar has become central to daily transactions across all walks of life in Syria.