U.S. assures Russia Snowden won't face death penalty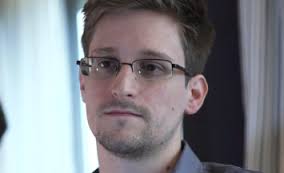 U.S. Attorney General Eric H. Holder Jr. said in a letter sent to the Russian minister of justice this week that the United States would not seek the death penalty against Edward J. Snowden, and would issue him a passport immediately so he could travel back to the United States.
The letter also offered reassurances that the United States would not torture Mr. Snowden, the former intelligence contractor who faces criminal charges of disclosing classified information and has been hiding in an airport in Moscow in order to evade the American authorities.
"We believe these assurances eliminate these asserted grounds for Mr. Snowden's claim that he should be treated as a refugee or granted asylum, temporary or otherwise," Mr. Holder said in the letter, which was sent to Justice Minister Aleksandr V. Konovalov.
A copy of the letter was provided to The New York Times on Friday by a Justice Department official, in response to questions about communications between the United States and Russian governments about Mr. Snowden's fate.
The charges Mr. Snowden faces in the United States do not carry the death penalty, the letter said, adding that the United States would not seek the death penalty "even if Mr. Snowden were charged with additional death penalty-eligible crimes."
Mr. Holder said that Mr. Snowden's claims that he is unable to travel are false and that the United States was willing to issue him a special passport so he could return.
"Despite the revocation of his passport on June 22, 2013, Mr. Snowden remains a U.S. citizen," Mr. Holder said. "He is eligible for a limited validity passport good for direct return to the United States. The United States is willing to immediately issue such a passport to Mr. Snowden."
The Kremlin's spokesman, Dmitri S. Peskov, restated Russia's refusal to extradite Mr. Snowden, citing the lack of an extradition treaty between the two countries. "We have never surrendered anyone," he said in a statement reported by the Interfax news agency, "and we will never do so in the future."
At the same time, there have been indications here that the administration's warning that President Obama could cancel a planned meeting with President Vladimir V. Putin in September if Mr. Snowden remained in Russia might be complicating the issue. A decision on granting temporary status to Mr. Snowden while officials consider his request for temporary political asylum, which had been expected this week, now appears likely to be weeks away, according to officials.
Mr. Peskov also said that Mr. Putin was resolved to avoid a deterioration in relations with the United States and that he remained in contact with "his American counterparts."
"You can see by the president's schedule that he has not given it up for the sake of keeping an eye on Snowden," Mr. Peskov was quoted as saying.
NY Times