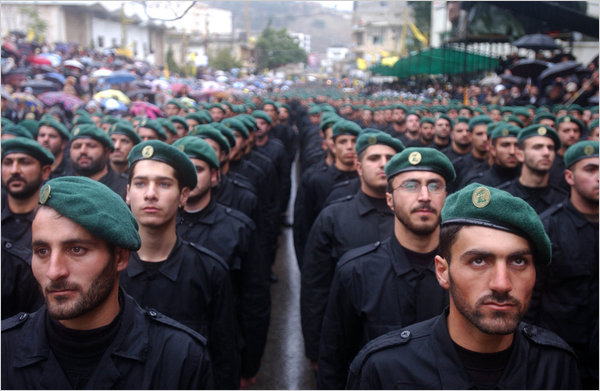 The well informed Kuwaiti Newspaper Al Seyasseh reported that the Lebanese Hezbollah militant group has opened training camps in the barren mountains of the ancient city of Baalbek to receive hundreds of young Shiite volunteers from Iraq, Yemen, Syria and Lebanon for training them to fight alongside the Syrian regime forces against the mostly Sunni rebels.
The Kuwaiti newspaper's sources quoted Western intelligence as saying that "these camps currently contains about a thousand trainees who are being provided intensive training courses by Hezbollah experts, Iranian Revolutionary Guards officers and officers of the Syrian army .
The daily added that this is all part of a program aimed at training 20 thousand fighters over the next few months who will be transferred to the fronts in Syria.
While Hezbollah and the Iranians are focusing on training the volunteers on using Iranian made weapons the Syrian army officers are focusing on explaining the geographic areas where the fighters will be sent in addition to some of the tactics of the Syrian military , according to the report
This report comes hours after the EU foreign ministers agreed to list the military wing of Hezbollah as a terrorist organisation. Hezbollah's involvement in the war across the border in Syria, in support of President Bashar al-Assad reportedly hardened European opinion with regards to the Shiite militant group
This error message is only visible to WordPress admins
Error: No connected account.
Please go to the Instagram Feed settings page to connect an account.