Hezbollah wings are 2 sides of same coin, Lieberman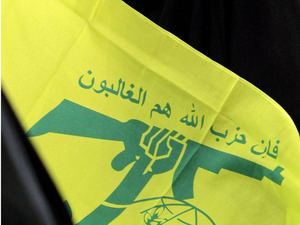 Chairman of the Israeli parliament's Foreign Affairs and Defense Committee, MK Avigdor Lieberman slammed the EU's decision to include only the military wing of Hezbollah on it's list of terrorist organizations, saying, "As usual the Europeans only went half-way, and making a partial decision is insufficient, " according to Israeli website Ynet.
"The military wing and the political wing of Hezbollah are two sides of the same coin. At the head of each stands Sheikh Hassan Nasrallah. The attempt to present the group as if it is partially extremist and partially moderate is like asking can a cannibal be a vegetarian," Ynet quoted Lieberman as saying.
Lebanon's Caretaker Foreign Affairs Minister Adnan Mansour said that if the European Union decided to blacklist the Shiite group Hezbollah it would threaten the former's relations with the Lebanese government.
" Hezbollah is a fundamental constituent of this country and cannot be distanced from its government due to Lebanon's precarious situation… How will Europe then deal with the Lebanese government in the future? How will they differentiate between the party's political and military wings?" Mansour, who represents the the Amal Movement in the cabinet ,a key ally of Hezbollah asked in remarks published by Al-Hayat newspaper on Monday.