Putin Urges Snowden to Leave Russia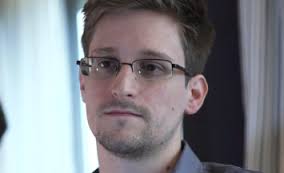 Russian President Vladimir Putin said he hopes Edward Snowden, the U.S. National Security Agency leaker, will leave Russia as soon as possible and reiterated that he doesn't want the situation to damage relations with the White House.
Mr. Putin noted that Mr. Snowden remains in Moscow's Sheremetyevo Airport only because the U.S. has prevented the fugitive from reaching his desired final destination in Latin America.
The comments Monday highlighted Mr. Putin's delicate maneuvering. Though Mr. Snowden's arrival has presented an opportunity for the Russian president to burnish his American-defiant reputation at home and abroad, Mr. Putin isn't seeking a major blowup in ties with Washington. Such a collapse in relations would imperil a high-profile September meeting that Mr. Putin has planned with President Barack Obama in Russia—an event the Kremlin doesn't want to derail.
Russia declined the White House's request to expel Mr. Snowden in part because the U.S. would be highly unlikely to expel a Russian asylum-seeker at the Kremlin's request. But that doesn't mean Mr. Putin views Mr. Snowden sympathetically. The former KGB apparatchik, whose inner circle comprises security-service loyalists, views whistleblowing activities with skepticism and hasn't expressed support for Mr. Snowden's plight or cause.
The Americans "themselves scared all the other countries such that no one wants to take him, and thereby blockaded him on our territory," Mr. Putin said. "It's a Christmas present for us," he joked.
The Russian president made the remarks during a question-and-answer session with students on an island in the Gulf of Finland. While there, he boarded an underwater rover resembling a medicinal gelatin capsule to have a look at an 1869 shipwreck, an experience that he said was akin to traveling in a time machine.
Mr. Snowden, who is wanted by U.S. authorities for leaking information about the NSA's surveillance operations, gathered a group of prominent Russians at the airport Friday and asked them to help him gain asylum in Russia.
The 30-year-old former security contractor described the move as a temporary measure until he can find a way to reach Latin American countries that have offered him safe harbor.
Mr. Snowden told invitees that the Kremlin's condition for him to receive asylum—that he stops releasing information that harms Russia's "American partners"—isn't a problem.
Mr. Putin recounted those conditions on Monday. "From the start, we made him an offer: 'If you want to stay, go ahead, but you will have to cease your political activities. We have certain relations with the United States and we don't want you to harm the relationship with the U.S. with your activities,' " Mr. Putin said.
"He said, 'No.'—You laugh but he was serious. He said, 'No, I want to continue my activities, I want to fight for human rights, I think that the U.S. is violating certain international norms, is intruding into private life and my goal is to fight against this.' 'We said, 'Fine, but then we won't be involved. We have our own things to fight against.' "
Mr. Putin told the students that Mr. Snowden is now "starting to change his position, though the situation isn't completely clear yet." The president reiterated that he'd rather Mr. Snowden go elsewhere. "As soon as he's allowed to go somewhere else, I hope he will do that," Mr. Putin said.
Invitees to Friday's tightly controlled meeting, which airport officials helped organize, included a number of prominent Kremlin loyalists, setting the stage for Mr. Putin to approve Mr. Snowden's request if he so chooses.
It is unclear how Mr. Snowden drew up the invite list, which also included Kremlin critics such as representatives from Human Rights Watch and Amnesty International. The U.S. subsequently accused Russia of organizing a "propaganda platform" for Mr. Snowden.
Russian officials said Monday that they had yet to receive an asylum application from Mr. Snowden.
Anatoly Kucherena, a Kremlin-connected lawyer who attended Friday's meeting and has offered to help formulate Mr. Snowden's application, said Monday he hasn't heard from the former U.S. security contractor yet. But Mr. Kucherena said that judging by their conversation Friday, he expects Mr. Snowden to apply soon.
Mr. Putin was also asked what will happen to Mr. Snowden in the end. "How would I know?" the president and former KGB agent said. "It's his life, his fate."
WSJ