Phalange Party calls for raising military retirement age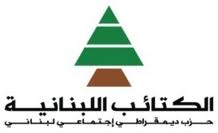 Lebanon's Phalange Party called on the political parties on Monday to agree on raising the retirement age of the military commander and board members.
"The Phalange Party calls on political parties to agree on raising the retirement age of Lebanese Armed Forces commander General Jean Kahwaji and military board members," the party said in a statement issued on Monday following its weekly meeting.
Last Monday, the parliament failed to meet due to lack of quorum to discuss the raising of military officers' retirement age. March 14 parliament blocs boycotted the session because the speaker of the parliament Nabih Berri did not want to restrict the session to raising of military officers' retirement age. Berri , who had another 45 items on the agenda was accused of undermining the position of the PM , since most of these issues should be handled by the cabinet.
While Hezbollah, Amal and the PSP MPs who support extending Kahwaji's term attended the session, FPM, which is headed by MP Michel Aoun boycotted it .
Aoun expressed his opposition last week to the extension of Kahwaji's term and propsed instead the appointment of his son-in-law Shamel Roukoz as Kahwaji's replacent .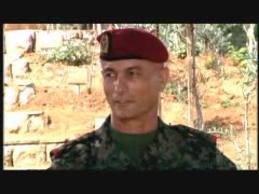 Shamel Roukoz is the commander of Lebanon's Commando Regiment that led the recent operation against Sheikh Ahmad Assir and his supporters in Sidon's Abra.
Former Lebanese Prime Minister and Sidon MP Fouad Siniora called yesterday for a transparent investigation into reports of Hezbollah fighters arresting and torturing residents of Sidon when the Army conducted a military operation in Abra against Assir and his armed loyalists.