Hajeri: GCC agreed on a strategy against Hezbollah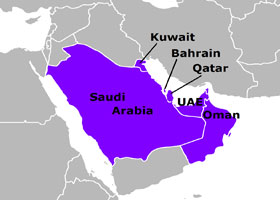 The Gulf Cooperation Council  GCC interior undersecretaries have reached consensus regarding various aspects of the common security strategy, said the Interior Undersecretary of Kuwait on Thursday.
Lt. Gen. Ghazi Al-Omar, in remarks to KUNA upon his departure following conclusion of the GCC meeting at this level, said the conferees agreed on forming a special panel to submit proposals at the next meeting at this level, due within a month.
The undersecretaries discussed impact of regional events on security and stability of the council states, he said, adding the talks also dealt with inter-GCC security and data cooperation, with proposals to be submitted to the 32nd ministerial meeting.
For his part, the GCC assistant general secretary for security affairs, Colonel Hezaa Al-Hajeri, said in a statement to reporters that the participants in the meeting agreed on forming a special team to implement guidelines of the ministers of interior against members of Hezbollah in the GCC countries.
These measures deal with assets, individuals, corporates, visas and residency, he said, adding that the special panel would submit relevant proposals to the next ministerial meeting to adopt action against "interests of Hezbollah, directly or indirectly." The undersecretary was accompanied by a number of ranking officers.
The extraordinary meeting of the Undersecretaries of Interior ministries of the GCC was held earlier here on Thursday.
KUNA