Judge orders lifting Qanso's parliamentary immunity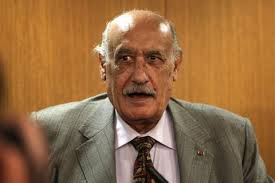 A Lebanese Judge asked the Justice minister to lift MP Assem Qanso's parliamentary immunity for insulting president Michel Suleiman.
The Baath Party MP Qanso accused on June 19 President Suleiman of high treason and called for his prosecution after the latter filed a memorandum of complaint to the UN concerning Syrian violations of Lebanese sovereignty.
"We will work, according to the constitution and laws, on prosecuting the president for high treason," the MP, a loyal supporter of the Syrian regime, said.
"Suleiman's step violates articles 53, 54 and 65 of the constitution. The violation is defined by the president's sidelining of the Foreign Ministry – the only constitutional channel through which such a memorandum could be presented," Qanso added.
"By referring back to the Lebanese Constitution we can conclude that this violation of the constitution could be considered high treason, since the president is responsible for preserving the common ties between the Lebanese and not sowing the seeds of discord between them."
Suleiman's complaint came amid repeated shelling by Syrian regime forces on Lebanon's Beqaa Valley region targeting the majority Sunni town of Arsal.