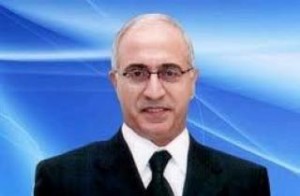 Military Court Judge Saqr Saqr asked the Lebanese army intelligence on Tuesday to investigate the deadly clashes in Abra of the southern city of Sidon.
Saqr also gave the military intelligence command the right to interrogate suspects whose number, according to National News Agency, has reached 40.
The two-days of clashes took place between the army and followers of Salafist cleric Sheikh Ahmad al-Assir.
The clashes erupted after an army checkpoint arrested one of the cleric's followers. At least 16 soldiers and 20 Assir followers were killed in the clashes
On Monday, Saqr also issued search and investigation warrants against al-Assir and 123 others including his brother and singer-turned Salafist Fadel Shaker.
There were conflicting reports about the whereabouts of Assir. One report claimed he fled to Syria and was under the protection of the Free Syrian Army ( FSA) , but the rebel group completely denied the report . Another report indicated he fled to the nearby Ain El Helweh Palestinian Refugee camp.
The Lebanese army cannot enter the Ain El Helweh Palestinian Refugee camp , because under the so called the Cairo agreement the camps were removed from the jurisdiction of the Lebanese army and placed under the authority of the Palestinian Armed Struggle Command. The Cairo agreement or Cairo accord was an agreement reached on 2 November 1969 during talks between Yassir Arafat and the Lebanese army commander General Emile Bustani
This error message is only visible to WordPress admins
Error: No connected account.
Please go to the Instagram Feed settings page to connect an account.