UN denies receiving a complaint from Lebanon against Syria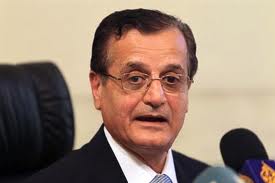 The U.N. Security Council denied receiving any complaints from Lebanon against the Syrian violations according to a report by As Safir daily .
Britain, which currently holds the rotating presidency of the Security Council has not received so far any formal complaint from Lebanon against the violations, As Safir reported adding that this was also confirmed by sources of the Lebanese delegation at the U.N.
This comes after a report by An Nahar Lebanese indicated that the Lebanese authorities filed complaints with the U.N. Security Council and with the Arab League over Syrian air raids and rocket attacks carried out by Syrian regime troops and the rebel Free Syrian Army, government sources said Friday.
The sources told An Nahar daily that the two moves were made on Thursday night after reports that President Michel Suleiman and caretaker Foreign Minister Adnan Mansour had argued on what measures to take.
Syrian regime troops have carried out attacks on border areas, mainly air raids on the northeastern town of Arsal, which has become an escape route for rebels and people running away from the fighting in Syria.
Mansour, a member of the Amal Movement , a close ally of the Hezbollah militant group which is fighting in Syria alongside the Syrian regime has resisited in the past filing any complaints against the Syrian regime.