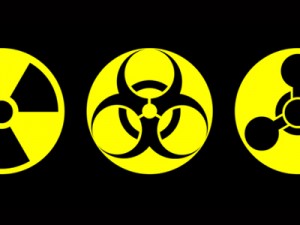 U.S. intelligence agencies have concluded that Syrian President Bashar al-Assad's forces used chemical weapons on a small scale against rebel fighters in Syria's civil war, the White House said on Thursday.
The assessment, which followed President Barack Obama's demand for conclusive proof after U.S. intelligence analysts determined earlier this year that chemical weapons had likely been used, could put pressure on Washington to respond aggressively to the crossing of what Obama himself had called a "red line."
"Following a deliberative review, our intelligence community assesses that the Assad regime has used chemical weapons, including the nerve agent sarin, on a small scale against the opposition multiple times in the last year," Ben Rhodes, Obama's deputy national security adviser, told reporters.
"Our intelligence community has high confidence in that assessment given multiple, independent streams of information," he said. "The intelligence community estimates that 100 to 150 people have died from detected chemical weapons attacks in Syria to date; however, casualty data is likely incomplete."
Reuters
This error message is only visible to WordPress admins
Error: No connected account.
Please go to the Instagram Feed settings page to connect an account.