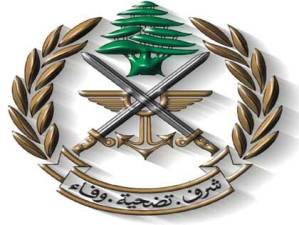 Lebanon's army said it would immediately respond to any further cross-border attacks by the Syrian military after a helicopter gunship attacked the eastern town of Arsal.
The helicopter fired two rockets towards the square of the town on Wednesday, wounding one person, in the first such attack from Syria on an urban centre inside Lebanon in the nearly 27-month conflict.
Arsal is a mainly Sunni Muslim town, where most residents strongly support the rebellion against Syrian President Bashar al-Assad.
"Army units deployed in the [Arsal] area took the necessary defensive measures to respond immediately to any similar violations," a Lebanese army statement said, in a rare warning against the Assad government.
At 1:30pm (10:30 GMT), "a Syrian helicopter gunship crossed the border… and launched two rockets from a distance at the [Arsal] town centre, injuring one person and causing material damage", the army said.
Lebanese President Michel Suleiman said the "continuous shelling on Arsal by Syrian helicopters is a breach of Lebanon's sovereignty and territorial integrity".
"It is our right to take the necessary measures to defend our sovereignty and our people – including filing a complaint to the Arab League and the UN," Suleiman said.
Al Jazeera's Rula Amin, reporting from Beirut, said it not the first time the area of Arsal was hit by the Syrian military.
"It is very unusual of Lebanon to be threatening to take action against Syria or the Syrian armed forces," Amin said.
"Not many people will take these statements seriously – that the Lebanese army will actually react by shooting at these Syrian helicopters. But it's more meant to appease the people in Arsal and in other parts of the country," she added.
Rebel refuge
Damascus dominated Lebanon politically and military for 30 years until 2005, and continues to exert significant influence through its allies in the Mediterranean country.
Lebanon's poorly equipped army coordinates closely with the Syrian military.
Arsal is sensitive because it is located just 12km from the border with Syria.
Experts say it has been used as a conduit for weapons and rebel fighters to enter into Syria, while it has also served as a refuge for people fleeing the conflict into Lebanon.
Syrian forces have also frequently crossed the poorly defined border in pursuit of rebels.
Dozens of people wounded in fighting in Qusayr – most of them rebel fighters – flocked to Arsal for treatment last week as the Syrian army and Lebanese Shia movement Hezbollah overran the former rebel bastion.
Deeper inside Lebanon, street fighting fuelled by tensions over Syria has killed dozens of people in the northern city of Tripoli, and two rockets were fired last month towards Hezbollah-controlled south Beirut.
Al Jazeera