Syrian rebels capture Golan Heights border crossing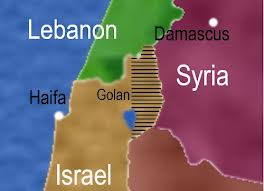 Syrian rebels on Thursday captured the Quneitra border crossing, the only crossing between Israel and Syria, after heavy clashes with the Syrian military in the Golan Heights, according to Israeli media reports
The capture was confirmed by a rebel spokesman, who said they inflicted "heavy losses" on government troops holding the crossing and were able to destroy four tanks, the reports said.
Explosions were heard in the area in the early morning and a mortar shell was reported to have landed at the UN base located at the crossing, injuring at least one person, according to the reports.
Quneitra is home to large numbers of Syrian army troops.
The seizure marks the first time since the outbreak of the Syrian civil war in early 2011 that rebel forces have taken over the border crossing with Israel.
The Quneitra crossing is reportedly used mainly by UN peacekeepers and is only occasionally utilized for civilian purposes like the transfer of goods, students and brides.
According to reports , over the past day, a series of fierce battles between rebel fighters and forces loyal to Syrian President Bashar Assad have been raging in proximity to the Israeli border.