U.S. blacklists 37 firms controlled by Iranian leaders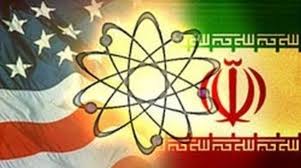 The United States on Tuesday blacklisted what it described as a global network of front companies controlled by Iran's top leaders, accusing them of hiding assets and generating billions of dollars' worth of revenue to help Tehran evade sanctions over its disputed nuclear program.

The action, by the Treasury Department, was one of the broadest in the American-led effort to isolate and pressure Iran economically and came as Congress is moving toward enacting even harsher penalties on Iran.
It was the fourth time in a week that the Obama administration had escalated the sanctions and the first time it accused Iran's supreme leader, Ayatollah Ali Khamenei, of directing an effort to bypass them.
"Even as economic conditions in Iran deteriorate, senior Iranian leaders profit from a shadowy network of off-the-books front companies," David S. Cohen, the Treasury under secretary who oversees the sanctions effort, said in a statement.
The Treasury identified 37 companies, including enterprises in Germany, South Africa, Croatia and the United Arab Emirates, that it said operated as a labyrinth of "ostensibly private businesses" directed by the Execution of Imam Khomeini's Order, run by Ayatollah Khamenei.
The statement said the companies exploited favorable loan rates from Iranian banks for the profitable sale and management of property, including real estate in Iran confiscated from Iranians living abroad.
The main purpose, the Treasury statement said, was to hide billions of dollars in corporate profits, "evade our sanctions and escape international isolation."
The action was announced on the same day that Mr. Cohen testified before a Senate committee on the effectiveness of the Obama administration's sanction regimen, which some outspoken critics of Iran have called insufficient. Although Iran has suffered economically, its leaders have described the sanctions as a futile attempt to bully them.
The nuclear dispute is centered on Iran's uranium enrichment activities, which it calls peaceful and legal, but that Western nations suspect is a cover for developing the ability to make atomic bombs.
Talks aimed at resolving the dispute have stalled in advance of the Iranian presidential elections on June 14.
Under United States sanctions policies, blacklisted Iranian companies or individuals are banned from doing business with any American companies or individuals, and their American assets are frozen. Any company or individual that helps Iran evade the sanctions can also face heavy American penalties.
Over the past week, the Obama administration has blacklisted Iranian petrochemical companies, Iran's automotive industry and more than 50 Iranian officials, and has threatened to penalize foreign banks that trade or hold Iran's national currency, the rial.
There was no response to the latest sanctions from Tehran, where Ayatollah Khamenei and other top leaders commemorated the 24th anniversary of the death of the leader of Iran's revolution, Ayatollah Ruhollah Khomeini. But in a speech carried by Iran's state-run news media, Ayatollah Khamenei warned that whoever wins the election next week should never compromise on the nuclear issue.
"Some have the wrong analysis that by giving concessions to enemies, their anger toward Iran will be reduced," he said. "This is a mistake."
Mr. Cohen contended in his Senate testimony that the sanctions were having a profound effect on Iran, where oil exports have been halved, inflation has soared and the rial has lost two-thirds of its value in two years.
At the same time, he said, "we know there is far more to do" to isolate Iran, an acknowledgment of its leadership's intransigence.
Cliff Kupchan, an Iran expert at the Eurasia Group, a political risk research and consulting firm, said: "I think there is real frustration within the administration about the Iranian position on the nuclear issue." Given the pace at which Iran's nuclear program is progressing, he said, "there may not be more bites of the diplomatic apple."
NY Times