Syria promised help over Lebanese hostages issue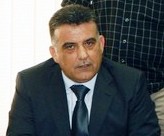 General Security chief Maj. General Abbas Ibrahim returned to Beirut from Damascus on Sunday after the Syrian authorities promised to help in resolving the case of the Lebanese pilgrims that were kidnapped in Syria , Lebanon's National News Agency reported on Sunday.
This development comes after caretaker Interior Minister Marwan Charbel received on Monday, from the kidnappers ( via the Turkish authorities ) the names of 371 Syrian women detainees held in regime prisons that they want to exchange for the Lebanese hostages.
Earlier this week, al-Mayadeen reported that the abductors have demanded the release of 282 women detainees from Syrian prisons.
Charbel said last week that Qatar and Turkey are exerting serious efforts to resolve the case of the Aazaz pilgrims, but noted that previous experiences with the abductors "are not promising."
Eleven Lebanese Shiite pilgrims were kidnapped by armed rebels in Syria's Aleppo region as they were making their way back home by land from a pilgrimage to Iran on May 22.
Two of them have since been freed, while the rest are still reportedly being held in the town of Aazaz.
The families of the pilgrims have held Turkey and Qatar responsible for their ordeal, while accusing the Lebanese government of not exerting enough efforts to secure their release.
They have been holding daily sit-ins to press for their demands. They have also been calling for the boycott of all Turkish products in Lebanon.