Boston bombers planned Times Square attack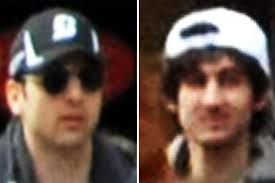 The brothers accused of carrying out the Boston marathon bombings also planned to carry out an attack in Times Square, New York mayor Michael Bloomberg said Thursday.
Bloomberg said the information on the attack had been provided by surviving suspect Dzhokhar Tsarnaev to the Federal Bureau of Investigation (FBI).
It was a "horrific reminder that we remain targets for terrorists," Bloomberg told a press conference.
"Last night we were informed by the FBI that the surviving attacker revealed that New York City was next on their list of targets," Bloomberg said.
"He told the FBI apparently that he and his brother had intended to drive to New York and designate (sic) additional explosives in Times Square."
Tsarnaev and his older brother Tamerlan, who are ethnic Chechens, said they planned to go to New York "to party", according to investigators.
Tamerlan Tsarnaev was killed in a shootout with police four days after the April 15 Boston bombings which killed three people and injured 264.
Dzhokhar Tsarnaev was critically wounded in the hunt to detain him and is now in hospital in Boston.