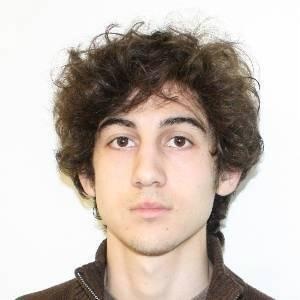 Boston marathon bombing suspect captured alive but seriously injured
The suspect in the Boston marathon bombing is in police custody.
Dzharkhov Tsarnaev, 19, is said to be bleeding and in a serious condition. He has been taken to Massachussets General Hospital.
Police converged on a property said to be on Franklin Street in the Watertown suburb of Boston.
Tsarnaev had reportedly been hiding in a boat in a garden at the property. It is believed a helicopter using thermal imaging was used to check the boat.
On news that Tsarnaev had been captured alive, residents in Watertown who had been stuck indoors all day for security reasons, came out onto the streets and cheered.
The captured suspect's brother, Tamerlan Tsarnaev, 26, was killed during a shootout with police last night.
Police are also questioning two men and one woman in connection with Monday's bombing at the Boston marathon, during which three people died and around 170 people were wounded.
A photo of a bloodied man being wheeled away from the Boston marathon explosions, his lower legs destroyed, became one of the most shocking and widely distributed images from Monday's attack.
The man in the photo Jeff Bauman, 27, was waiting for his girlfriend to cross the finish line when the bomb went off. It took hours before Jeff's family found out about his condition, learning about it through the grisly images on TV.
Bauman was standing on the sidelines of the race when he saw a man wearing a cap, sunglasses and a black jacket place a rucksack on the ground. Later in hospital, he told his brother of the moment he looked into the eyes of the man who set off the bomb two and a half minutes later. The explosion removed Bauman's legs from below the knee, killed three people and injured around 170 more.
Speaking to Bloomberg News the victim's brother said, "He woke up under so much (sic) drugs, asked for a paper and pen and wrote, 'bag, saw the guy, looked right at me.'"
While still in intensive care, Bauman gave a description to the FBI. His information could have helped police, who faced the task of identifying suspects in hours of CCTV footage from the crowded event. Paul Bresson, a spokesman for the Federal Bureau of Investigation in Washington, declined to comment on specific tips as the investigation was still ongoing.
Photos of the suspects were released by the FBI on Thursday showing two men in hooded sweatshirts and dark jackets and both wearing backpacks.
Not long after, a massive police operation started in the US city of Boston, following reports of extensive gunfire, explosions and the death of an MIT security officer. The latest information from Boston police is that a suspect in Monday's bombing has been shot dead after a pursuit.