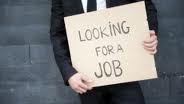 Unemployment in Arab countries rose to 16 percent in 2012 following the revolts that erupted the previous year, Arab Labor Organization chief Ahmed Mohamed Luqman announced on Sunday.
"The unemployment level in the Arab world was 14 percent in 2010, which translates to 17 million people out of work," Luqman said in Algiers.
"This increased by two points by the end of 2012 to 16 percent, or 20 million people unemployed," the ALO director general added.
Luqman said the upheavals that swept the Arab world in 2011 and 2012 had caused the rise, particularly because of a plunge in foreign investments and the number of tourists visiting the region.
"The return of foreign investment and political stability will be indispensable in reversing the rise in unemployment in Arab Spring countries," he said.
A meeting of the ALO, which is affiliated to the 22-member Arab League, opens on Monday in the Algerian capital where ministers from the region, experts and trade union representatives are to discuss ways of tackling unemployment.
Al Arabiya