Hamas cuts ties with Assad and is now training the rebels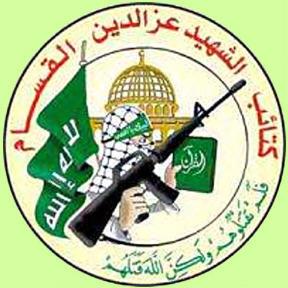 THE military wing of Hamas, a former ally of Syria's President Bashar al-Assad, is training the rebel Free Syrian Army in eastern Damascus.
Diplomatic sources said members of the Ezzedine al-Qassam Brigades were training FSA units in the rebel-held neighbourhoods of Yalda, Jaramana and Babbila.
The developmentseems to confirm that Hamas, the Palestinian militant group that runs the Gaza Strip, has made a final break with its former Syrian host and fully embraced the patronage of Qatar, the small but influential Gulf state that is a major financial and logistical backer of some rebel factions.
"The Qassam Brigades have been training units very close to Damascus. These are specialists. They are really good," said a Western diplomat with high-level contacts in the Assad regime and the Syrian opposition who visits Damascus regularly.
Other sources suggested that Hamas trainers were helping the FSA to dig tunnels beneath at least one contested area of Damascus in preparation for a widely expected assault on the city centre. Hamas has extensive tunnel-building experience in Gaza, to smuggle goods in from Egypt and to infiltrate Israel or launch attacks against Israeli targets.
A Palestinian source from Lebanon's Ain al-Hilweh Palestinian refugee camp said it was common knowledge that a few hundred Hamas militants were fighting alongside the FSA in the Yarmouk and Neirab Palestinian camps in Damascus and Aleppo, Syria's commercial capital.
Hamas has vehemently denied any such link. Osama Hamdan, a leading Hamas official based in Lebanon, said: "It's a false thing. There are no members of Ezzedine al-Qassam or any militant members of Hamas in Syria.
"We don't interfere in the internal problems of Syria. Our members there are normal civilians, Syrian Palestinians, who live with their families there. From the beginning of what has happened in Syria, we rejected as a movement any involvement of any Palestinian in the current events in Syria."
The Assad regime gave shelter to Hamas in Damascus from 1999 when Jordan expelled the group. Hamas was part of the "axis of resistance", the pan-regional alliance that grouped Iran, Syria, Lebanon's Shia Hezbollah and smaller Palestinian factions.
However, when the uprising against the Assad regime erupted two years ago, Hamas found itself caught between its loyalty to the regime and obligations to its Palestinian supporters, who overwhelmingly sided with the Syrian opposition. Hamas, as the only significant Sunni member of the "axis of resistance", risked angering the predominantly Sunni opposition in Syria by standing beside a regime drawn from the Alawite sect.
As the initially peaceful uprising turned into an armed conflict, Khaled Meshaal, Hamas's top political leader, quietly slipped out of Damascus in February last year and moved to Qatar. That month, Ismail Haniyeh, the head of the Hamas government in Gaza, openly declared the movement's support for the Syrian opposition.
There have been scattered reports of Hamas personnel travelling to Syria to participate in the rebellion. One Palestinian, identified as a Hamas trainer, was killed in Idlib in December.
Palestinian and Arab diplomatic sources said if Hamas had dispatched military trainers to Damascus, it was likely at the behest of Qatar rather than a unilateral decision by Hamas's leadership.
The Australian
First published in the TIMES