Internet whizz-kid makes news with Yahoo $30 m deal
Can a smartphone summarise this article into 100 words? That's the theory that sparked teenage developer Nick D'Aloisio's idea to develop Summly. The iPhone app condenses full-length stories into bitesized nuggets that fit on to the smartphone's screen, using "natural language processing" technology.
Almost 1m downloads later, one internet giant has decided that such brevity is the future of mobile news.
Summly itself featured prominently among the app's own headlines on Monday. Yahoo, the embattled web portal, has agreed to acquire Mr D'Aloisio's young start-up for almost $30m, to help it reboot for a smartphone-obsessed world.
The 17-year-old had the idea for his news reader app when revising for a history exam. While clicking in and out of search results on Google, he realised how inefficient and time-wasting it was.
Born in Australia, Mr D'Aloisio is the son of a lawyer and an investment banker. He started reading college text books on astronomy when he was only six.
Unlike many of his peers, he never studied computing at school. He has said he finds product design much more interesting than programming and even uses the Danish designer Arne Jacobsen's "Egg Chair" as his company's logo.
Instead, aged only nine, Mr D'Aloisio, taught himself animation software on an old Apple Mac computer in his bedroom. Three years later, after moving to London, he downloaded the iPhone development kit and developed his own software from his bedroom in Wimbledon, southwest London.
Shakil Khan, an investor and mentor to Mr D'Aloisio who has advised and backed several start-ups including music service Spotify, describes the teenager as a "visionary" and predicts his success with Summly will be "the first of many".
"Time will tell but he sees the world in a very different way to most 16- and 17-year-olds – and 26- and 27-year-olds – in terms of aesthetics and design and usability and what technology can do. He's extremely sharp . . . This is just a starting point of a career for him."
Summly was far from Mr D'Aloisio's first app. From his bedroom in Wimbledon, the teenager also created:
Mr D'Aloisio launched the first version of the Summly app – then called Trimit – in July 2011, in a bid to improve mobile search.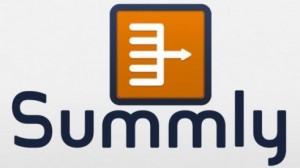 The ensuing publicity attracted an initial investment from Hong Kong billionaire Li Ka Shing. With help from Osborne and Partners' Laurie Erlam, he was introduced to tech stars such as Facebook's Mark Zuckerberg and Apple's Sir Jonathan Ive, and landed funding from Hollywood actor Ashton Kutcher, artist Yoko Ono, Zynga's Mark Pincus and Airbnb's Brian Chesky.
Claiming proficiency in Mandarin Chinese, Latin, Russian, French and Ancient Greek, Mr D'Aloisio has been studying at King's College School, Wimbledon, where he has an academic scholarship. The 100-year-old institution has produced other internet entrepreneurs including Andrew Black, the co-founder of Betfair.
Even after the Yahoo deal closes, Mr D'Aloisio plans to stay at school to finish his A-levels, putting his new-found wealth in a trust fund with his parents.
However, the teenager is likely to be studying remotely – after all, his new boss Marissa Mayer recently banned Yahoo employees from working from home.
Andrew Halls, headmaster of King's College, told the FT he had stayed in touch with Mr D'Aloisio "mainly by email", as he has not been back to school since he began revising for his GCSE exams a year ago.
"For all the excitement of the business – which he seems to handle alarmingly well – he doesn't want to lose track of cerebral matters," Mr Halls said.
He describes his pupil as a quiet, "very focused boy" and a "natural linguist" with an aptitude for history and philosophy – as well, of course, as maths.
But even as he was developing apps in his bedroom, he was no geek recluse or bleary-eyed hacker. He even played for the school's top rugby team and is a cricket fan.
"He was working on algorithms when most kids are strumming a guitar and playing football," Mr Halls said, "but he did those things too. He was an all-rounder."
He added: "He had an aim. It was usually an aim connected with something in the real world . . . apps that made something work, made something easier."
Mr D'Aloisio may soon struggle to fit his technological achievements into 100 words but his talent goes beyond the apps themselves. "The kid's a born salesman," one investor told the FT previously.
"I think he's matured immensely in the last year or so, considering he's only 17," added Mr Khan. "A lot of people would have just got carried away."
Financial Time