Imam Moussa al-Sadr was murdered in Libya, report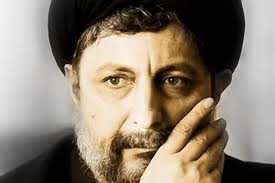 The Shiite Imam Moussa Al-Sadr who went missing during his visit to Libya in 1978 was killed by the regime of Moammar Gaddafi according to a report by Now Lebanon.
This revelation could spell the end of the controversy on the spiritual leader's mysterious disappearance in Libya.
"Sadr was murdered, and his killers are now detained in a Libya prison," Political Advisor of the First Deputy of the National Conference for the Libyan Opposition Khaled al-Tarjaman told NOW's Salama Abdul Latif in an exclusive interview.
The official explained that investigations have revealed the identity of the murderers.
Tarjaman added that the Libyan authorities will make an official announcement on this matter in due course .
Sadr, a charismatic and revered Shiite spiritual leader and his two companions, Sheikh Mohammed Yacoub and journalist Abbas Badreddine, arrived in Tripoli on August 25, 1978 for talks with former Libyan strongman Moammar Gadhafi. They were seen for the last time on August 31, 1978. Sadr, who was invited to Tripoli by Gadhafi was trying to negotiate an end to the Lebanese civil war (1975-1990).
Sadr, the Iranian-born cleric founded in 1975 the Amal movement which is now led by Speaker Nabih Berri.
The Lebanese Shiites remained hopeful that Sadr was still alive > for this reason Caretaker Lebanon Foreign Minister Adnan Mansour visited Libya several times after Gaddafi was killed to inquire about the Imam's whereabouts
Mansour , a member of the Amal movement, said in an interview last September that the imam was still alive and would soon be released. Mansour made the comments while attending a summit of the Non-Aligned Movement in Tehran, where he previously served as his country's ambassador.