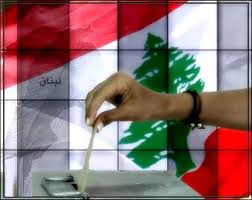 Hezbollah MP Ali Fayyad rejected on Sunday the hybrid electoral law that is being worked out by the Future Movement and the Progressive Socialist party , even before it was finalized and made public .
"We expect that what is being prepared lacks political balance, unity, and does not provide proper representation for Christians," Fayyad was quoted by National News Agency (NNA) as saying on Sunday.
This comes after Future Movement MP Ahmed Fatfat revealed on Sunday that talks will resume with the Progressive Socialist Party later in the day over a proposed hybrid electoral law.
"We will resume discussions on Sunday although Hezbollah and the Free Patriotic Movement reject the adoption of such a law, which threatens the polls," Fatfat said in comments published in An Nahar newspaper.
Al-Liwaa newspaper reported on Wednesday that Hezbollah informed Speaker Nabih Berri that it rejected the hybrid proposal that Future Movement and PSP are seeking to draft.
The details of the proposed hybrid draft-law have not been made public but according to speculation it combines the winner-takes-all and proportional representation systems .
President Michel Suleiman and Premier Najib Miqati have already signed a decree that sets the elections on June 9 based on the 1960 law that was used in the 2009 polls over the lack of agreement between the bickering parliamentary blocs.