March14 leaders slam Mansour, call on the cabinet to quit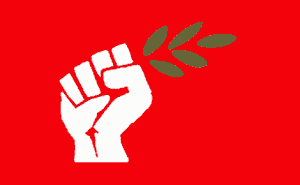 Former Lebanese Prime Minister Saad Hariri condemned on Wednesday Foreign Minister Adnan Mansour's call for Syria to regain its seat in the Arab League, adding that the Syrian regime has found its " spokesman".
"The Lebanese government is trying to cover the crimes perpetrated by Syrian President Bachar Assad. In fact, the people call on this government to unveil its real nature to say to the whole world that it is well tied to Assad and Hezbollah," Hariri added.
In this regard, Hariri called on the political parties that are adamant on maintaining the security to totally oppose the government's 'random policies'.
Lebanese Forces Leader Samir Geagea also condemned the speech delivered by the Lebanese Foreign Minister at the Arab League.
"He should have taken into consideration the feelings of the Lebanese people's majority before taking this standpoint in regards to the Syrian revolution, or at least garnered the government's approval before voicing his request for Syria's reinstatement at the Arab League," Geagea said.
"Is Adnan Mansour aware of the impending hazards that could drag the country into fatal international isolation?" Geagea asked.
In this regard, the Lebanese Forces leader called on the government to resign since "it has tarnished the country's image and reputation before the whole world."
Similarly, the March 14 General Secretariat slammed Mansour, saying that he did not honor his prerogatives. In a statement issued today, the General Secretariat said that the Foreign Minister's actions are taking a toll on the Lebanese government and the peoples' interest.
LBC