UN Chief : Small window of opportunity for Syria talks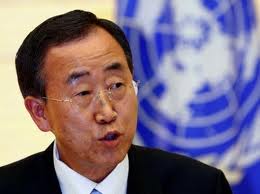 United Nations Secretary-General Ban Ki-moon said on Friday there was a "very small window of opportunity" for the Syrian government and opposition to hold talks on ending the civil war.
Ban, at a news conference in Geneva, also said he would meet envoy Lakhdar Brahimi in Switzerland on Saturday for private talks on the nearly two-year-old crisis.
"This is a very small window of opportunity which we strongly support and encourage them to use that. The opportunity may soon close," Ban said.
swiss info