Baghdad restaurant sank with 80 people on board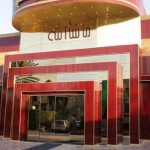 A RESTAURANT boat sank in the Tigris River in Baghdad with 80 people on board, leaving at least five people dead.
"A boat belonging to the Lebanese club in the Karrada district sank tonight while there were 80 people on board," the interior ministry official said on Thursday, adding that the cause was not immediately clear.
At least five people have died, the officials said.
Update: An Iraqi security source said: Police pulled out 15 bodies so far from the sunken boat and there is talk about the sinking of an important figure who was not identified.
The Australian