Britain loses an "A" in its credit rating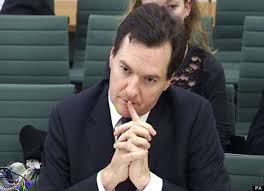 British Chancellor George Osborne today refused to admit he had failed in his commitment to protect Britain's credit rating, despite seeing it downgraded by leading agency Moody's yesterday afternoon.
In the wake of Moody's reducing Britain one notch to AA1, Mr Osborne claimed the country's credibility was intact hit back at calls for him to quit.
Asked if he had broken his commitment to protect Britain's credit rating, he said: 'I've consistently argued that Britain has a debt and deficit problem, that we've got to tackle that head on, that we've got to take tough measures to do that, and I think people understand that.
'In the end, the test of our credibility as a country is there every day in the markets when we borrow money on behalf of this country from investors all around the world.
'At the moment we can do that very cheaply with very low interest rates precisely because people have confidence that we have got a plan. We've got to stick to that plan and we are going to deliver that plan.'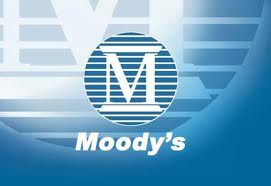 When pushed further on whether he had broken a Conservative manifesto pledge from the 2010 general election, the Chancellor said the Government had held firm on its commitment to take unpopular but economically necessary measures.
'We made it very clear that we were keen to see Britain face its problems head on,' he said.
'I don't think anyone looking at what this Government has done over the last couple of years would say we've run away from those problems, we haven't taken the difficult decisions.
Daily Mail