Jumblatt heads to Saudi arabia to mend fences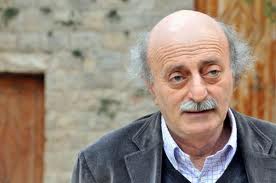 Progressive Socialist Party leader MP Walid Jumblatt left for Saudi Arabia on Friday aboard a private jet, accompanied by MP Nehme Tohme National News Agency reported.
The Druze leader is scheduled to meet with several high-ranking officials, including the Saudi FM , Bandar bin Sultan , Director General of the Saudi Intelligence Agency and possibly King Abduallah , revealed al-Joumhouria newspaper on Friday.
Sources monitoring the situation told the daily that the trip "would not have been possible had a breakthrough not been expected to be achieved during the visit."
They did not elaborate on the nature of the breakthrough, but it appears that the trip was arranged after Jumblatt visited former Premier Saad Hariri at his home in Paris, France.
Ties between Jumblatt and Saudi Arabia deteriorated after Hariri's government was toppled by Hezbollah and its allies in January 2011.
Last April Jumblatt and Tohme went to Saudi Arabia to try and mend fences , but returned without seeing Hariri or king Abdullah
Jumblatt's PSP party left the March 14 alliance in August 2009, but remained in former PM Saad Hariri's cabinet until it collapsed in January 2011 .
The PSP then switched its support to Najib Mikati's March 8-backed candidacy , causing a rift between Jumblatt and the Future Movement.
Jumblat, who is now a centrist, played a key role in deciding the fate of the majority alliance that makes up the current Hezbollah-led cabinet.