Five people were injured in the collision between a   tanker and a high speed Turkish ferry boat  in Bosphorus strait near the Turkish city of Istanbul on Friday evening.
Turkish  ferry  captain Sercan Karabiyik told media that five people, including four passengers and one crew member, were injured in the accident and sent to hospital for treatment.
The collision happened when the Yenikapi-1 ferry boat  was arriving at Kabatas on the European side of the Bosphorus from Bostanci on the Marmara coast on the Asian side. The ferry was hit by a  Amur 2521 tanker  from behind  near Maiden's Tower at the entry of the Bosphorus around 7: 25 p.m. local time.
Amur-2521, Belize Flag, 115 metres, coming from Georgia, Batumi and  bound for Ravenna, Italy .
So far, the Bosphorus is open to traffic, although departures from Kabatas, which is one of the busiest transportation stations located near Dolmabahce Palace, have been temporarily halted.
Istanbul police is investigating  the incident.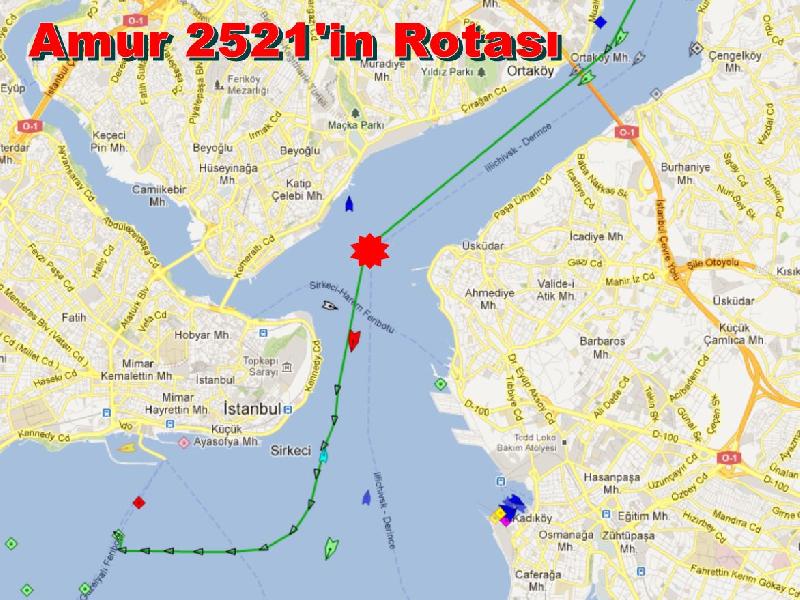 This is not the first time such incident takes place in the Turkish waters
In 1994, a Greek Cypriot-flagged tanker collided with a freighter off Istanbul's Bosporus Strait, killing 27 people.
The worst accident took place  in 1979 when an oil tanker exploded, killing 43 seamen.
Turkey is concerned  about the environmental risks and  for this reason it wants to shift the tanker traffic in the straits and use pipelines for oil and gas exports in an attempt to avoid any major catastrophe.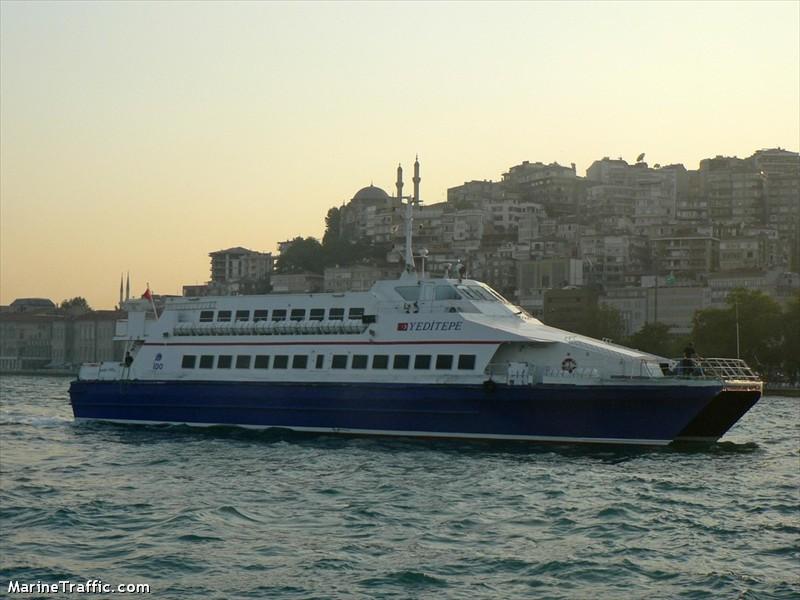 Agencies