US presses Europe to act against Hezbollah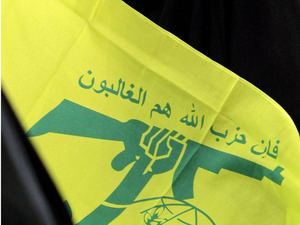 The United States on Tuesday pressed Europe to help choke off funds and aid to Hezbollah after Bulgaria blamed the militia group for an attack that killed five Israeli tourists in July.
"We strongly urge other governments around the world — and particularly our partners in Europe — to take immediate action to crack down on Hezbollah," new Secretary of State John Kerry said.
"We need to send an unequivocal message to this terrorist group that it can no longer engage in despicable actions with impunity," he added in one of his first statements since taking up the reins of US diplomacy.
The Lebanon-based Muslim Shiite group Hezbollah has been on a US terror blacklist since 1995 after a series of anti-American attacks, including the bombing of the US embassy and Marine barracks in Beirut in the 1980s.
However, the militia — which is an ally of Syrian leader President Bashar al-Assad and funded by Iran — is also the most powerful faction in Lebanon's cabinet, controlling 18 out of 30 seats, and is the country's most powerful military force.
Washington has been actively pushing the European Union to also take steps to ban Hezbollah as a terrorist organization.
The US fears that as it has been "squeezing" Hezbollah the group has looked for "other places to do their banking, to do their plotting," State Department spokeswoman Victoria Nuland said.
"Our concern has been that Europe has been one of the places that they have exploited."
Kerry, who discussed the issue during talks Tuesday with EU foreign policy chief Catherine Ashton, said the Bulgarian finding was "clear and unequivocal: Lebanese Hezbollah was responsible for this deadly assualt on European soil."
The bus bombing, in which five Israeli tourists and their Bulgarian driver were killed at Burgas airport, was part of "a stepped-up terrorist campaign by Hezbollah… around the world over the past year," Nuland warned.
President Barack Obama's top counter-terrorism adviser John Brennan, his nominee to lead the CIA, also called on European states to take "proactive action" to uncover Hezbollah's infrastructure, financing and networks.
US officials also praised Bulgaria for its professional and comprehensive investigation into the attack, vowing Washington would stand with the government in Sofia as it fights terrorism.
Israeli Prime Minister Benjamin Netanyahu also said the European Union should draw the "necessary conclusions" about Hezbollah following the investigation, hinting the group should be placed on a terror watch list.
Nuland acknowledged however there were differences among EU states about how to deal with Hezbollah, given that it is part of an elected government.
"There are varying views about whether… there's a difference between the military wing and the political wing. You know that our view is that we don't recognize a distinction, but different governments have different views," she said.
GP