Hezbollah fighting in Syria to help Assad regime, Times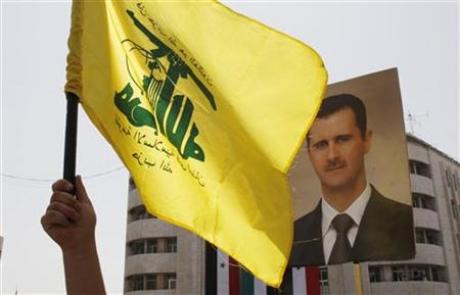 Armed with AK47s, sniper rifles and rocket-propelled grenades, the fighters in the video crouch and open fire as they patrol a war-damaged and abandoned Damascus district. In their camouflage uniforms, there seems to be little at first glance to distinguish them from the regime troops pounding rebel forces in the bloody fight for Syria.
But these men are said to be members of Lebanon's Hezbollah militant group and Iraqi Shiites according to a report by the Times. According to the report the foreign fighters are fighting to help Syrian president Bashar al Assad in defending  the Shiite Shrines in southern Damascus, which underlines the increasing sectarian nature of the war.