U.S. teenager 'shoots dead two adults and three children'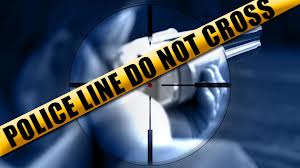 A teenager shot dead two adults and three children inside a Albuquerque, home, authorities in the state of New Mexico said on Sunday. A Bernalillo County sheriff spokesman, Aaron Williamson, said the boy's motive and connection to the five victims were not immediately known.
The shootings took place late Saturday; the suspect has since been apprehended and booked on murder and other charges. Police are trying to determine whether the victims were related, Williamson told the Associated Press. Their identities have not been released.
The incident comes just days after President Barack Obama outlined his plan to curb America's culture of gun violence, following the massacre last month of 20 children and six adults at an elementary school in Newtown, Connecticut. That incident led to the setting up of a White House taskforce, headed by vice-president Joe Biden, which has since put forward a broad plan that includes a ban on assault rifles and high-capacity magazines alongside improved background checks for gun owners.
It was not immediately known what kind of gun, or guns, were used in the Albuquerque shooting, but police said weapons including a semi-automatic military-style rifle had been found at the house. The boy – whose age has not been released – has been booked on two counts of murder and three of child abuse resulting in death.
On Saturday, Obama used his national radio address to urge Americans to question pro-gun members of Congress about the country's lax gun controls. "Ask them why an A-grade from the gun lobby is more important than keeping his kids safe in a first-grade classroom," Obama said.
The president also criticised the powerful lobbying group the National Rifle Association and gun-loving pundits, for attempting to derail the debate by framing the proposals as an "all out assault on liberty". He claimed that such responses were more aimed at attracting air time and money than contributing to a national dialogue.
But in an indication of the challenge that might await Obama's gun controls package in Washington, Saturday was also marked by a series of Guns Across America rallies, staged by those vehemently opposed to any change to the law. Thousands of pro-gun enthusiasts took part in "high noon" demonstrations in 47 states. In some cities, crowd numbers swelled to more than 2,000.
Guardian