Lebanon president heads to Moscow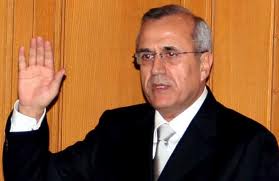 President Michel Suleiman headed  Saturday to Moscow where he is expected to meet with  his Russian counterpart  President Vladimir Putin , Prime Minister Dmitry Medvedev and a number of  key officials.
Suleiman briefed the cabinet  last Thursday about his  upcoming  three-day trip to Russia.
Suleiman, who left Rafik Hariri International Airport before noon, was accompanied by a ministerial delegation including deputy Prime Minister Samir Moqbel.
Suleiman will be honored on Sunday by the International Foundation for Unity of Orthodox Christian Nations that awards statesmen, politicians and churchmen for consolidating and promoting Christian values in society.
The ceremony that is planned to be held at the Cathedral of Christ the Savior in Moscow will be headed by Russian Orthodox Patriarch Kirill I who invited the president to Russia .
Suleiman  is scheduled to hold talks with Putin , Medvedev and other officials on Monday and Tuesday.
A diplomatic source told As Safir daily that the meetings will focus on the situation in the region and mainly Syria. They are also expected to deal with the conditions of Christians in the Middle East, including Lebanon and Syria.
Russia has ben supportive of President Bashar al Assad in his crackdown against the pro democracy uprising that started over 22 months ago. Over 60,000 Syrians have been killed since the uprising started in March 2011
Jumblatt
Suleiman's visit comes a day after MP Walid Jumblatt's visit to Moscow where he met with Foreign Minister Sergei Lavrov.
Jumblatt, the head of the Progressive Socialist Party, and Lavrov discussed the crisis in Syria as well as the refugees in Lebanon.
The PSP leader said Russia voiced its willingness to help the refugees in Lebanon financially and politically.