Karami calls for demilitarization of Tripoli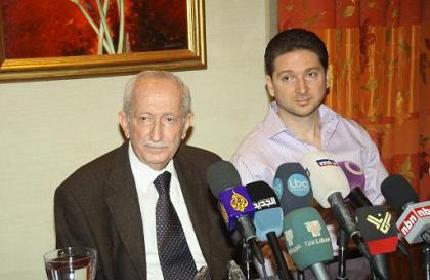 The situation in the northern city of Tripoli is back to normal on Saturday following yesterday's incident when the convoy of Sports and Youth Minister Faisal Karami came under fire , leaving four of his bodyguards wounded and a security patrol car riddled with bullets.
One of the bodyguards died from his wounds , LBCI reported without disclosing his identitity
Several delegations visited Karami at his residence in Tripoli on Saturday and this prompted him to deliver a speech in which he reiterated that he was not the one targeted in yesterday's attack, but Tripoli's security and stability.
The Minister also said that the recurrent security incidents in Tripoli should prompt the cabinet to decide to demilitarize the northern city.
"All the incidents that took place in Tripoli should be a lesson to stop the [proliferation] of weapons in the streets," Karami was quoted as saying.
Sources told LBCI that Minister Karami will be paying the cost for treatment of his bodyguards and other injured persons in Bab el-Tabbaneh.
LBCI also reported that a meeting was held on Friday between Tripoli's Islamists and Minister Karami whereby they both reiteated that Minister Karami was not the targeted person.
It is worth noting that the March 14 opposition MPs have been calling for the demilitarization of Tripoli since a long time
LBCI