Algeria: Personal accounts from escapees,survivors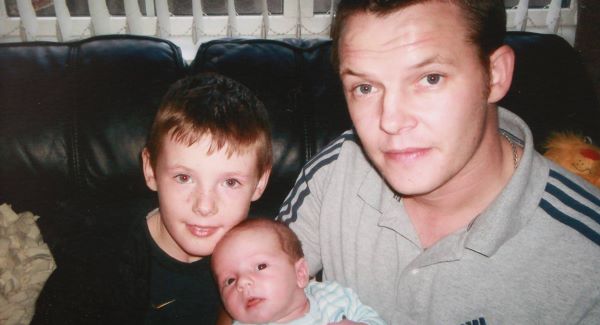 As the hostage situation at an Algerian gas plant nears the end of its third day, a number of dramatic accounts from survivors and escapees have emerged.< An al Qaeda-linked group raided the BP joint venture facility on Wednesday, taking an undetermined number of hostages from more than half a dozen nations, reportedly including at least three Americans. U.S. officials told ABC News that one American hostage is confirmed dead, and relatives have been notified.
One of the survivors is an Irish worker from Belfast who leapt to safety from a Jeep after it was bombarded.
Stephen McFaul, 36, called his family immediately after he was in a safe area and recounted his escape.
His mother is thrilled to hear her son made it out.
"I'm elated," Marie McFaul said of her son's escape. "I can barely describe how happy I am."
His teenage son Dylan is eagerly awaiting his father's return.
"I'm going to give him a big hug and a party," Dylan said. After McFaul's escape, deputy Irish Prime Minister Eamon Gilmore told ABC News' Christiane Amanpour that the hostage takers demanded the freedom of their imprisoned al Qaeda colleagues in Mali.
Gilmore said that four vehicles were bombed in the convoy attack that led to deaths, but one was spared and McFaul managed to leap out and escape.
Another dramatic escape was made by a 50-year-old Norwegian man, his wife told Norwegian newspaper Bergens Tidende.
She said that her husband should have been in the camp during the attack, but lingered on the bus a few extra moments arranging some paper, the paper reported. When the attack happened, she said he was injured with shrapnel to the leg but managed to get off the bus and crawl away from the site.
He was eventually picked up by military personnel and taken to a hospital, she said.
Survivors have expressed great relief and are anxious to get home. French hostage Alexandre Berceaux is "still in shock" after being freed on Thursday.
"I stayed hidden for almost 40 hours in my room, under the bed," Berceaux told Europe 1 radio. "I'm alive. That's the main thing."
He would open the door only for co-workers who knew a secret password. They delivered him food and water, he said, and ultimately accompanied the Algerian soldiers who freed him.
Darren Matthews, a freed British man, told Algerian state television that he was "very relieved" to be free.
"I feel safe at the moment, but I won't feel 100 percent happy until I'm back in the UK and try and I see my family, then I'll be happy," he said. "But my heart goes out to the guys who are still there and hopefully everyone comes home safe."
"It's only work, you know, no-one should have to go through this, it's only a job," he added.
A Scottish worker named Ian said he had "never been so relieved as when they came and got us off site."
Ian said he was "very, very relieved to be out. Obviously, we still don't know what's happening back on site. As much as we're glad to be out, our thoughts are with colleagues still there at the moment."
An Algerian driver for a team of technicians said he escaped the plant as the army assault began, according to France 24's website.
He said that warning sirens sounded at about 5:45 a.m. on Wednesday and that gunshots were heard immediately after. People left the barracks and hid where they could.
"Only a few bits of information came to us at the beginning of the barracks with our walkie-talkie," Brahim told France 24. "But after a short time, communications were interrupted. And we were cut off from the outside world."
He said food was distributed and a few employees escaped by shearing a fence. Brahim escaped later by cutting a fence with pliers and running.
"We were greeted by a brigade of special forces who were a few dozen meters from the base," he said. "On leaving, I did not return. The only thing I saw was a plane flying over the site."
ABC News
Photo: One of the escapees Stephen McFaul with his 2 kids